Charity Description:
The Firefly Sisterhood provides one-to-one social and emotional support to women who have been impacted by a breast cancer diagnosis.  They are founded and based in the Twin Cities, MN, while most of their matches are within the Twin Cities, Greater MN, and Western Wisconsin areas.
Whether you have just received a breast cancer diagnosis or you are decades past, The Firefly Sisterhood pairs women who not only share a similar diagnosis and treatment, but as well share common interests, personality traits, and family dynamics.  They meet you where you are at within your breast cancer diagnosis and give you the support you are looking for.
Through March 26th, Redstone will donate $1 to The Firefly Sisterhood for every select Woodfired Fund menu item ordered.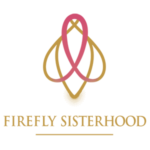 Website: https://www.fireflysisterhood.org/